Care & Wellness
Health
Sports
Young People
Disabled Persons
The Elderly
A Brief History
Msida is a harbour town in the Central Region of Malta with a population of 8,545 (March 2014).  The town is located just west of Valletta on the northeast coast of Malta. The town enjoys a Mediterranean climate with hot, dry, sunny summers and short, cool winters.
The neighbouring towns of Msida are Ta' Xbiex, Gżira, San Ġwann, Birkirkara, Santa Venera, Ħamrun and Pietà. Msida is an important town for all travellers as many of the country's bus routes pass through it.
The patron saint of Msida is Saint Joseph while the protector is The Immaculate Conception of the Blessed Virgin Mary. For a week and a half in July, the town celebrates the feast of St. Joseph. The feast of Msida is also famous for its traditional game il-Ġostra. Places of interest are the Yacht Marina, Seaside with traditional fishing boats, the University of Malta and the different gardens: the playing field at 5 ta' Ottubru Square, the garden in front of the Parish Church and the playing field at Ballijju Guttenberg street in Swatar.
Its name comes from an Arabic word meaning "a fisherman's dwelling". However, it could also be derived from the word 'Omm Sidna' meaning 'The Mother of Our Lord' since there could have been a small chapel dedicated to the Blessed Virgin Mary, Mother of God.
Msida was previously an old fishing village. Although it is now more urbanised, some fishermen still operate in the village.
Msida became a parish in 1867. Then the settlement was centred on the hovels located inward at Valley Road, and some nearby ancillary roads and pathways which led up to the quaint district of Villambrosa. This status did not last long however, as a new parish Ħamrun was hived off in 1881. Today the lowest part of Villambrosa Street remains a silent reminder of Msida's jurisdiction in this area. Msida would also eventually see parts of its territory lost to new parishes at Santa Venera in 1918, Pietà in 1968 and Ta' Xbiex in 1969.
Its population, which at one time numbered 11,500, thus also dwindled to a mere 6,000. However, the recent aforementioned demands as well as residential developments in the outlying suburb of Swatar, have now seen an increase to more than 8500 inhabitants. Swatar also hosts St. Martin's College, a private secondary school.
Margaret Baldacchino Cefai
Mayor
Romina Galea
Deputy Mayor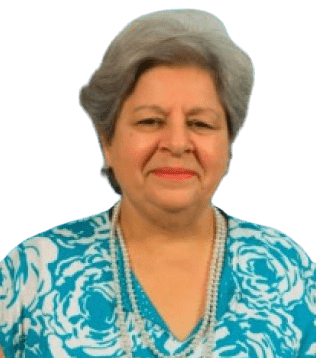 Judy Sciberras
Councillor
Emanuel Brincat
Councillor
Alfred Farrugia
Councillor
Charles Selvaggi
Councillor
Nicholas Chircop
Councillor
Jean-Claude Borg
Councillor
Alan Vella
Executive Secretary