Margaret Baldacchino Cefai
SINDKU / Mayor
Romina Galea
Viċi Sindku / Deputy Mayor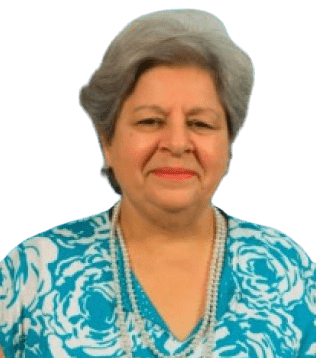 Judy Sciberras
Kunsillier / Councillor
Responsibilities: Education
I have been involved and worked in different places so that helps me transfer my limited knowledge to anyone in need and in this long and difficult period we have passed through.
I have tried to invite people to engage on line with different course so as to discover themselves and new opportunities as we never know enough. I had started teaching English to a group of ladies but this had to be terminated because of the current situation . I am glad to be of a service to our community.
I thank all those working for the good of all and may we all continue to make our Locality and Malta a better place where we can all live in a healthy and peaceful environment.
Alfred Farrugia
Kunsillier / Councillor
Responsibilities: The Environment.
As a member of the Msida Local Council, I am readily available and respond to residents who wish to raise issues or concerns. My goal is to ensure that Msida and Swatar enjoy the best environment of their locality. I sincerely believe that increasing more trees and shrubs in the area, wherever possible, and encouraging roof gardens would improve the atmosphere of the suburb. Cleanliness in the streets is always a priority and keeping all gardens and shrubs well pruned is a must.
Msida and Swatar both deserve to become localities of excellence both for the residents and for all those who, passing through it regularly, is just a pathway to other designations. Whatever the reason, such is my vision for my hometown.
Charles Selvaggi
Kunsillier / Councillor
Nicholas Chircop
Kunsillier / Councillor
Jean-Claude Borg
Kunsillier / Councillor
Alan Vella
Segretarju Eżekuttiv / Executive Secretary